C100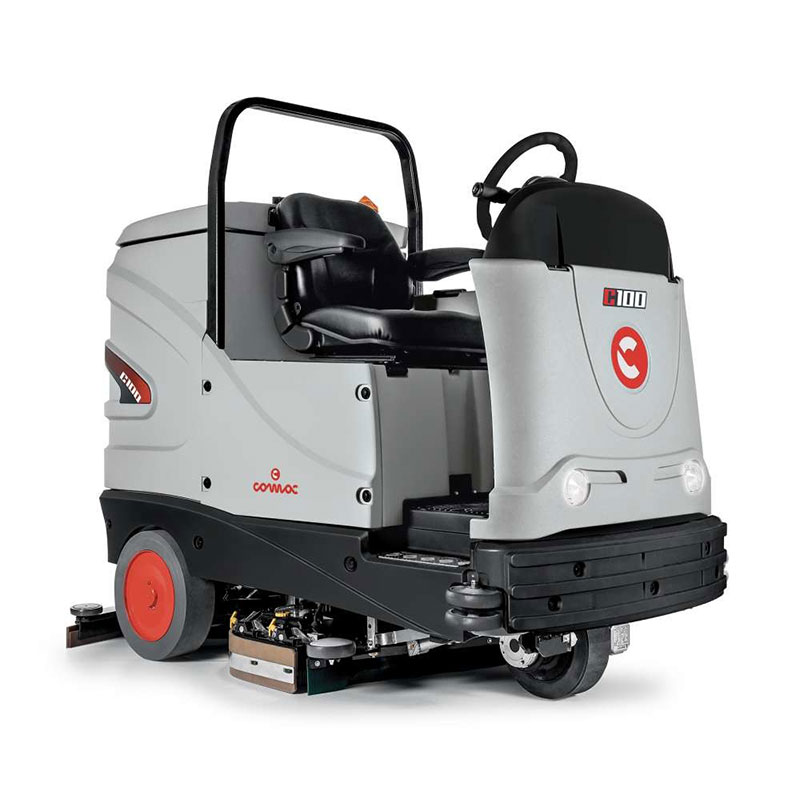 C100
Description:

C100 is a highly technological and sturdy ride-on scrubber-dryer which is part of Comac's C industrial range. Characterized by a new design and intelligent core, C100 is a scrubber dryer equipped with the most innovative technology that allows the operator to interact with the machine to make the most of its functions with a view to optimizing intervention times and reducing costs.

Innovative technology also means excellent performance, great power and maximum safety without sacrificing ease of use, to make the C100 an extremely versatile washer-dryer. The configurations, options and accessories available offer the extraordinary opportunity to configure the C100 with maximum flexibility, making it able to work in any environment and in any dirty condition such as in production departments, warehouses, shopping centers, supermarkets and centers logistic.
Advantages: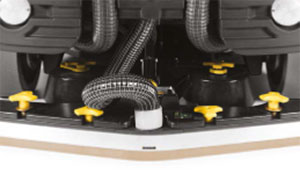 The parts which require daily maintenances are yellow in color, to make them easy to identify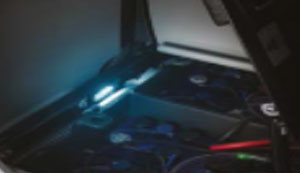 C100 can be equipped with a LED courtesy lights pack to increase the visibility of the parts where the operator may be required to perform maintenance.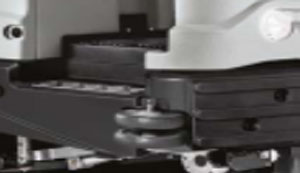 The driving position has been revolutionized. The new generation steering wheel and drive pedal and the seat with super comfortable armrests ensure maximum comfort for the operator even when C100 is used for long periods. The lowered footboard allows the operator to get on and off the C100 with ease, so that all activities can be performed optimally.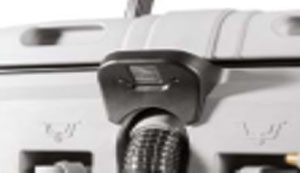 Thanks to the rear view camera, operators using the C100 Bright can check the cleaning performance whilst remaining comfortably in position, without having to look in the opposite direction to the direction of travel
| | |
| --- | --- |
|   | C100 |
|   Work capacity up to sq.m./h/sq.ft./h | 8000 |
|   Autonomy up to (h) | 6 |
|   Working width (cm/inch) | 40 |
|   Width with squeegee (cm/inch) | 130 |
|   Tank capacity solution/recovery (l/gal) | 230 |
|   No. of disc brushes (Ø cm/inch) | 70 |
|   Power supply | Battery (24V) |