CA40 ON.60/100 Atex22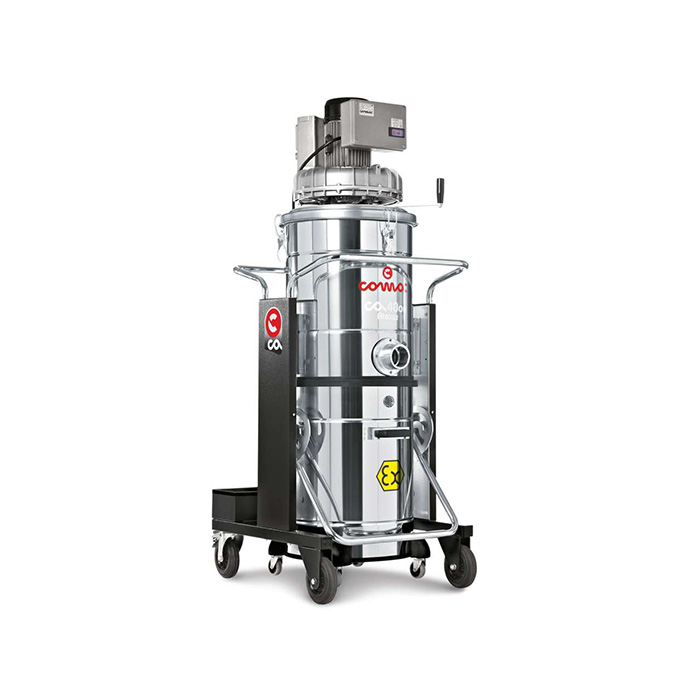 CA40 ON.60/100
Description:

This is a certified vacuum cleaner for use in areas where the maximum operating safety is required. It has been designed to work on dust with a potentially low explosion risk
(Potentially explosive areas classified as Area 22).

It can therefore be used for cleaning ovens in the chemical/pharmaceutical sector, mills, etc.
Advantages: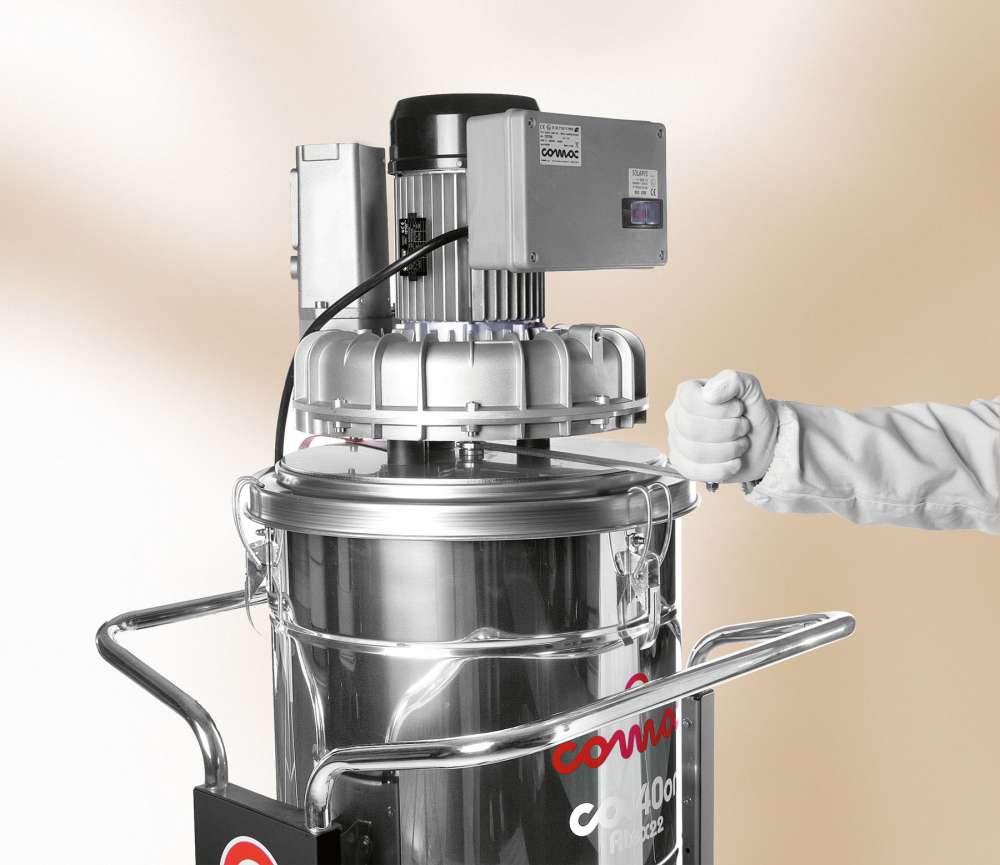 Thanks to the manual filter shaker, the filter can be cleaned without opening the vacuum cleaner
The good degree of mobility provided by the large-diameter wheels means it can be used in cluttered areas.
They are particularly quiet.
The notable filtering surface (2 sq.m.) and air flow rate allow you to work even where there is a lot of dust.
The filter has an above average life-span thanks to the cyclone separator and the tangential inlet.
The possibility to install numerous accessories makes these vacuum cleaners extremely versatile and therefore suitable for various applications (even the simultaneous removal of both dust and liquids).
These vacuum cleaners can also be easily equipped with a mechanical float to guarantee optimal functioning when removing liquids.
| | | |
| --- | --- | --- |
| | CA40 ON.60 Atex22 | CA40 ON.100 Atex22 |
| Power supply (V/Hz) | 400/50-60 | 400/50-60 |
| Power (Kw) | 2,9 | 2,9 |
| Suction vacuum (kPa/psi) | 3200-320-32/4,64 | 3200-320-32/4,64 |
| Total tank capacity (l/gal) | 60/15,9 | 100/26,4 |