CA2.60 SE/SEA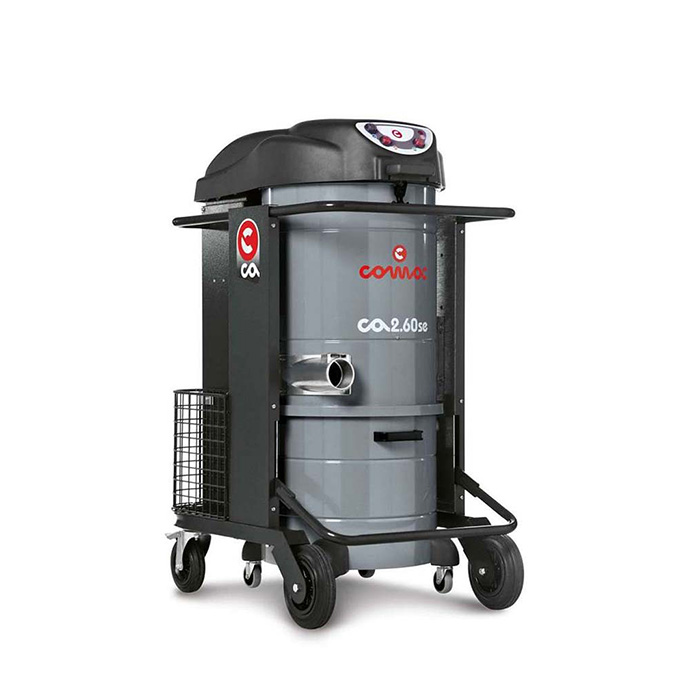 CA3.100 SE/SEA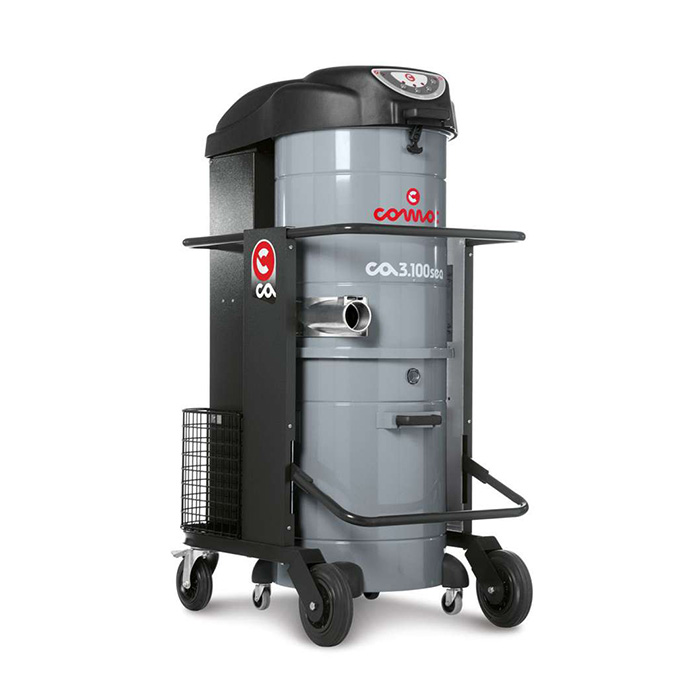 CA2.60/3.100 SE/SEA
Description:

The CA2.60 and CA3.100 SE/SEA are single-phase wet and dry vacuum cleaners; they are characterised by the possibility of greater control of the outlet air, and greater practicality during maintenance operations. They are available in the SE (with an electric filter shaker activated by means of a handy button) and SEA configurations (with a sophisticated filter cleaning system).

The versions with automatic electric shaker (SEA) have 3 working modes:
Manual mode: with the motors switched on, press the shaker button to interrupt motor operation and begin a 20-second filter cleaning cycle. When the cycle has finished, the motors start up again automatically.
Or:
Semi-automatic mode: Every time all the motors are switched off, a 20-second filter cleaning cycle begins automatically.
Automatic mode: When the filter becomes less efficient, motor operation is automatically interrupted and a 20-second filter cleaning cycle begins. When the cycle has finished, the motors start up again automatically. These vacuum cleaners can be fitted, upon request, with class M, antistatic and anti-heat filters and a mechanical or electronic float.
In addition, they can be fitted - upon request - with HEPA cartridge filters (essential for removing micro-dust) for the inlet air, the outlet air from the drum, and the motor cooling air.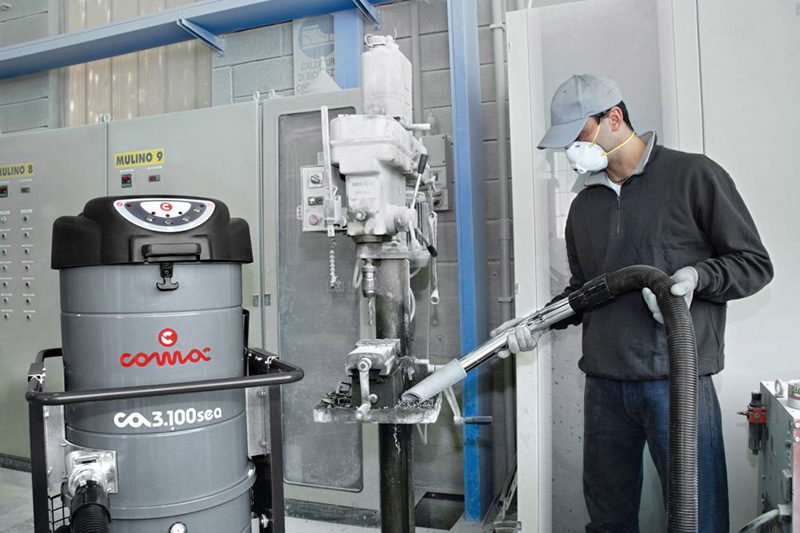 Advantages: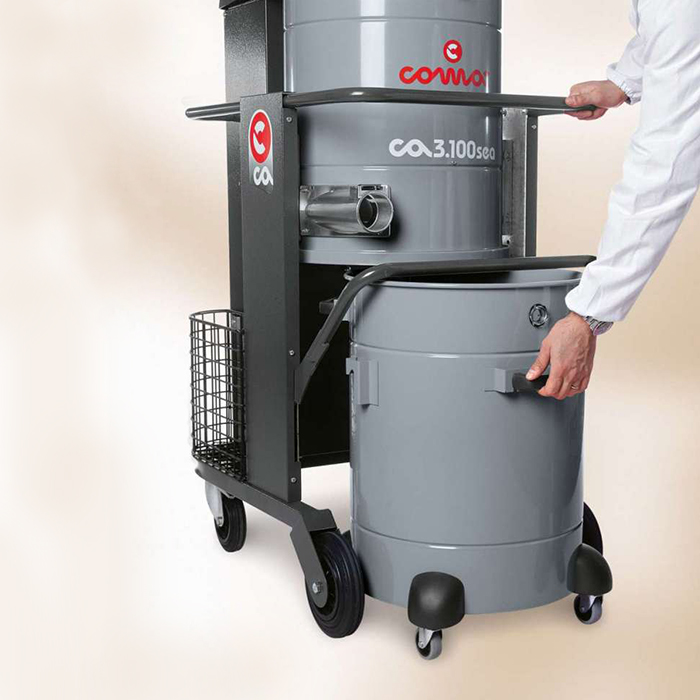 Reliability is ensured by excellent motor cooling.
These vacuum cleaners can also be easily equipped with a mechanical float to guarantee optimal functioning when removing liquids.
The electric filter shaker makes cleaning operations more practical and keeps the vacuum cleaner in efficient condition during the work period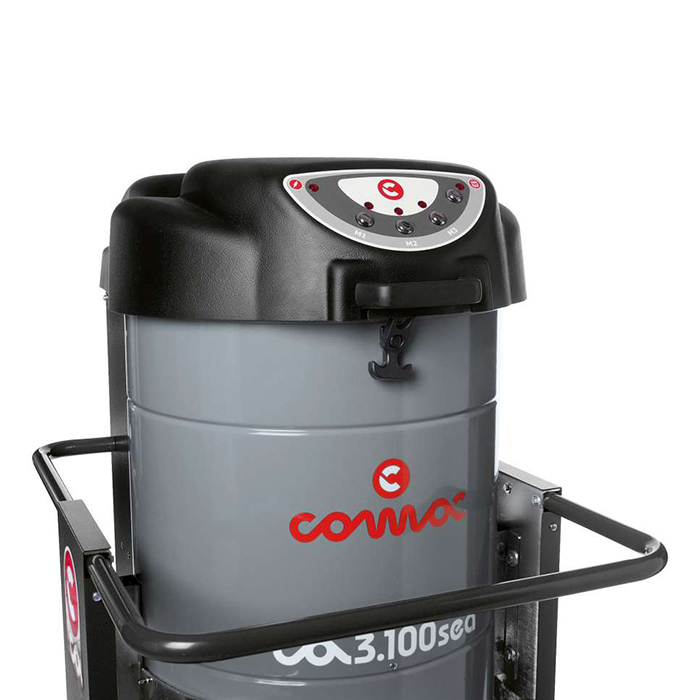 The notable filtering surface (2 sqm) and air flow rate allow you to work even where there is a lot of dust
The filter has an above average life-span thanks to the cyclone separator and the tangential inlet
The cyclone separator allows both solids and liquids to be efficiently removed
These are quiet vacuum cleaners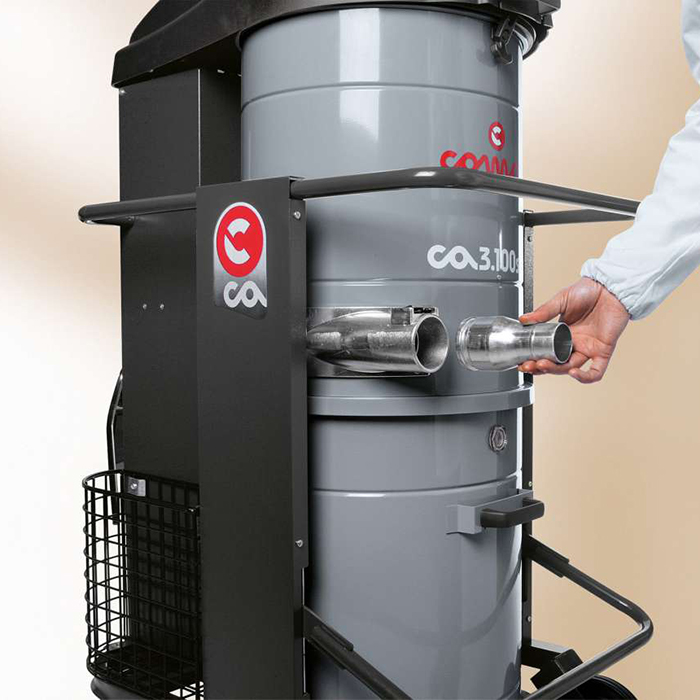 The possibility to install numerous accessories makes these vacuum cleaners extremely versatile and therefore suitable for various applications (even the simultaneous removal of both dust and liquids)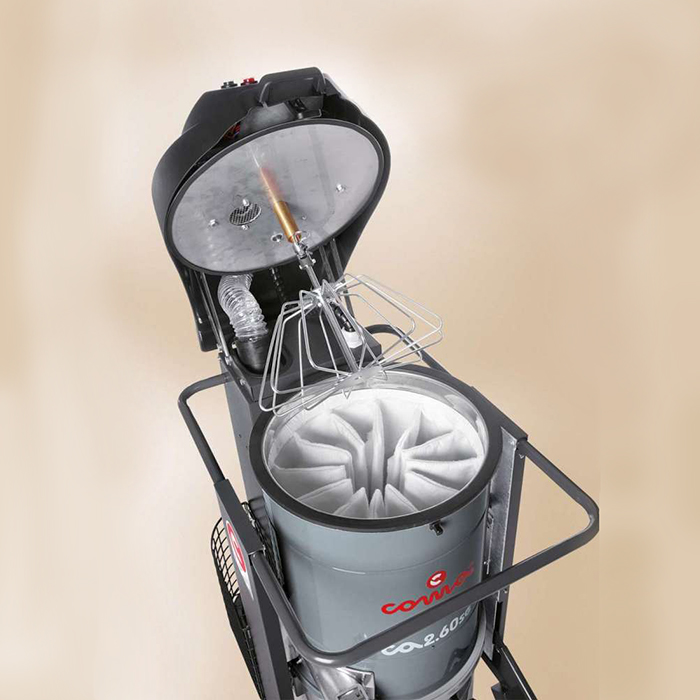 Access to the filter for checks or replacement is very simple. This same simplicity also applies to motor maintenance. For the operator, this means better use of the time spent on cleaning operations, with greater productivity.
| | | |
| --- | --- | --- |
| | CA2.60 SE | CA2.60 SEA |
| Power supply (V/Hz) | 230-240/50-60 | 230-240/50-60 |
| Power (Kw) | 2,2 | 2,2 |
| Suction vacuum (kPa/psi) | 2200-220-22/3,2 | 2200-220-22/3,2 |
| Total tank capacity (l/gal) | 60/15,9 | 60/15,9 |