Antea 50 E-B-BT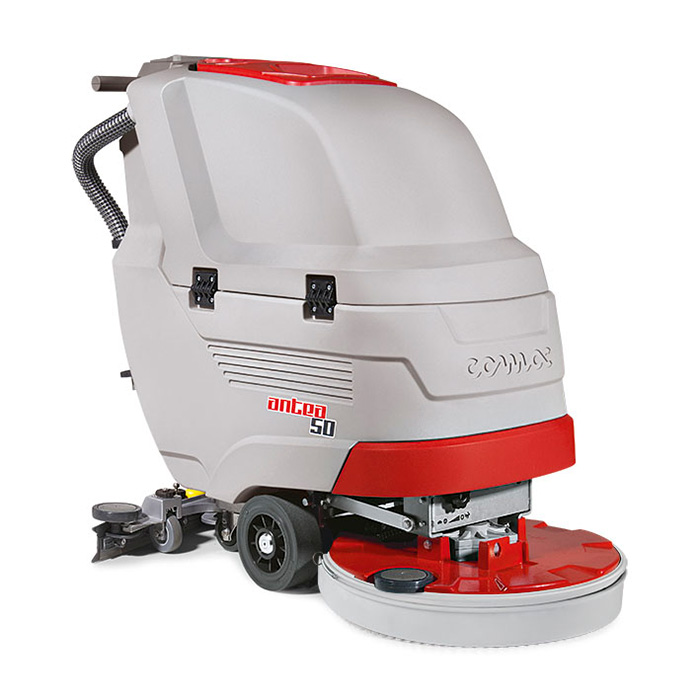 Antea 50 BT S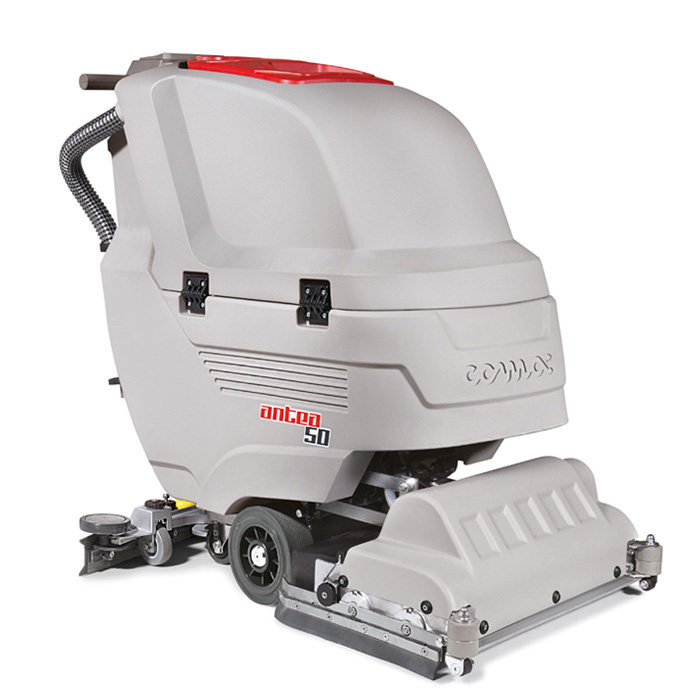 Antea 50 BTO Orbital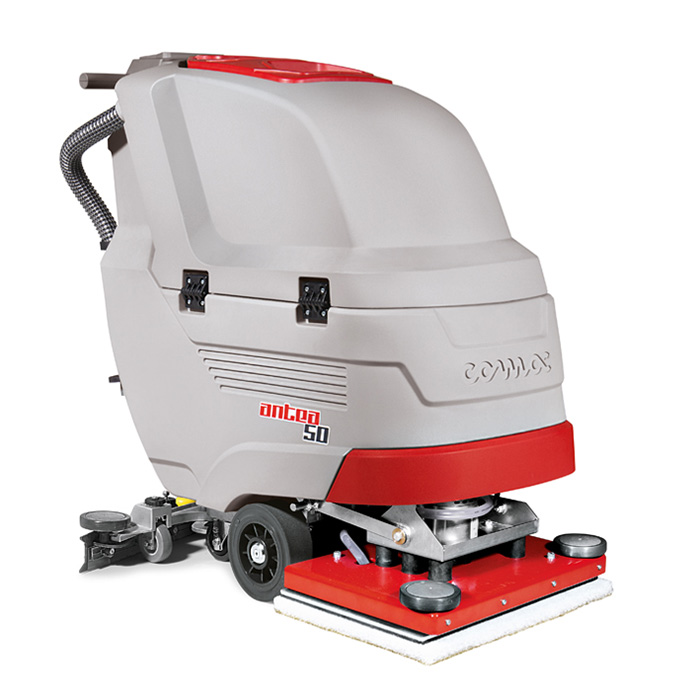 Antea
Description:

Antea is a high performing walk behind scrubbing machine, battery powered, offering high performances for both maintenance and heavy duty cleaning of floors up to 2200 sq.m.
It is available with a disc brush with 50 cm working width, cable (E) or battery powered, with traction (BT version) or without it (B version). Moreover, they come with traction also the scrubbing-sweeping version with 2 cylindrical brushes (BTS) and the new orbital version (BTO).

Many are the benefits Antea can offer:
• Intuitive drive, with few and easy controls
• Versatility, thanks to the compact size it is ideal to meet the cleaning needs of several sectors
• Full accessibility to components for easier maintenance
• Reliability over time and sturdiness are guaranteed by the new design and the new pressure die-cast aluminum frame
• Energy saving and silent operation < 66 dB (A) thanks to Eco device (traction versions)
• Control of water and detergent consumption with CDS system (optional, only traction versions) frame
Download the Brochure
Advantages: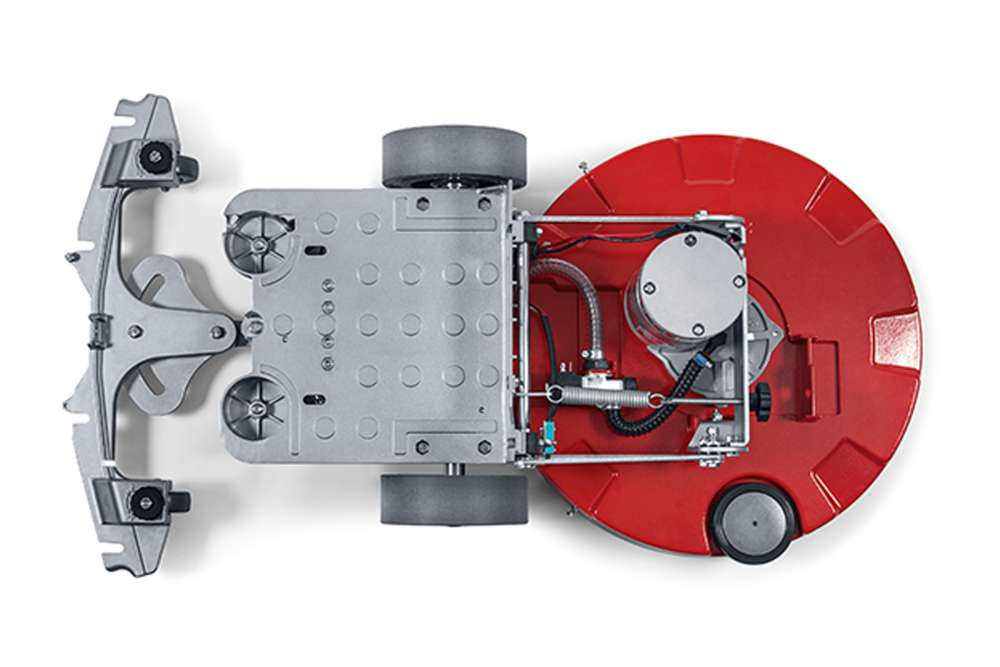 Reliability over time and sturdiness are guaranteed by the new design and the new pressure die-cast aluminum frame
The machine frame, brush head and the squeegee mount are made out of die-cast aluminum, that makes them robust and shock proof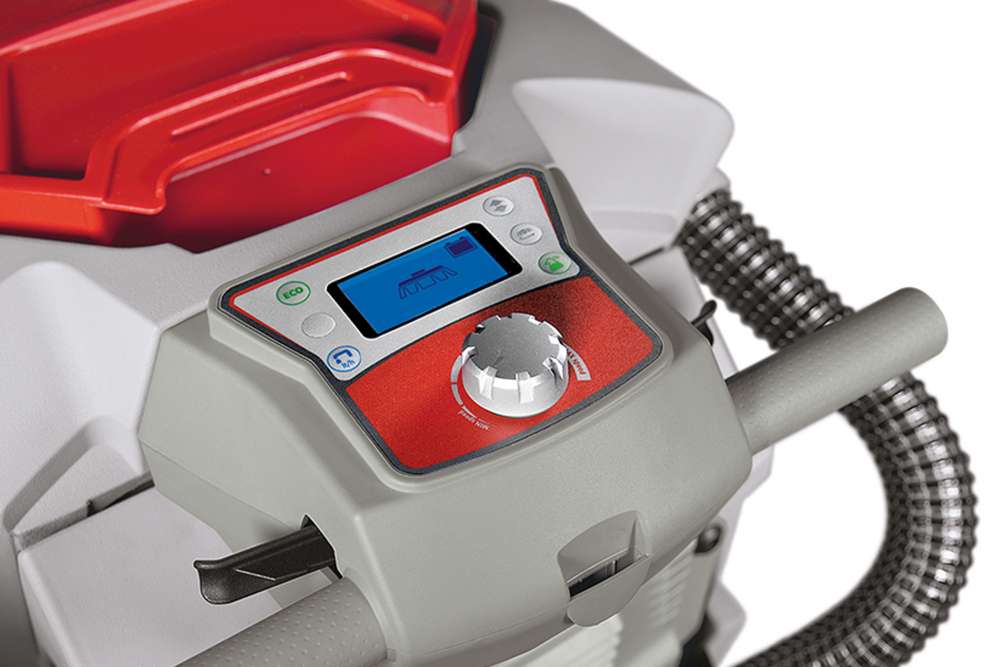 All functions at a glance
The simple control panel of no-traction versions favours an intuitive use.
The traction versions feature more functions such as the Eco device, to reduce consumption and the knob for the speed adjustment.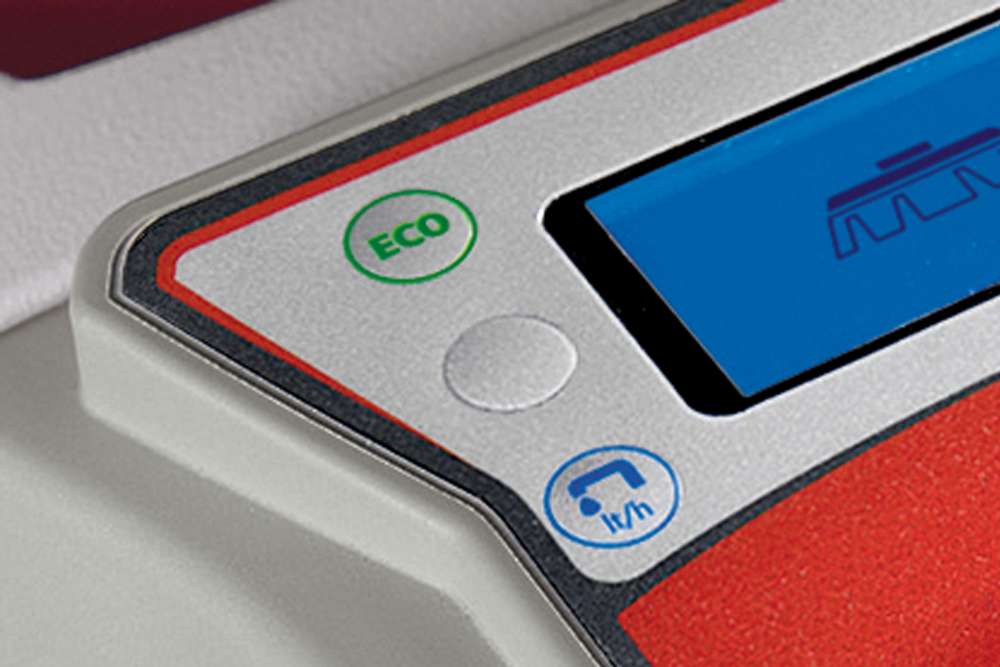 Eco device
Only one button to reduce energy consumption and noise level. It is an ideal working setting for maintenance cleaning and to use the machine in sensitive or frequented environments.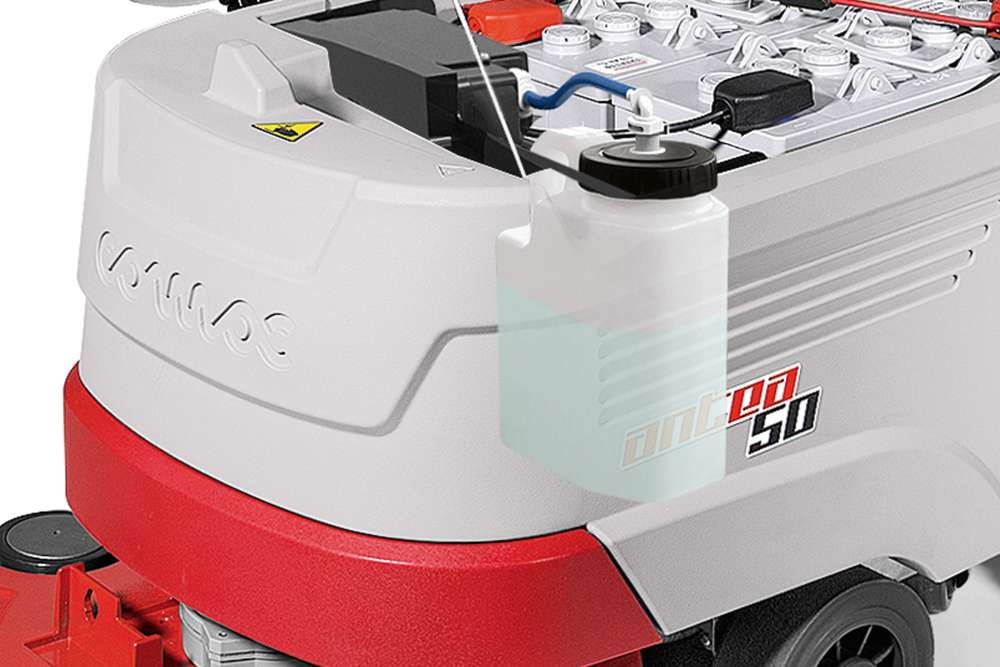 CDS - Separate water and detergent management
Traction versions can be equipped upon request of CDS (Comac Dosing System) for the separate management of water and detergent, that allows to increase or reduce their flow according to the type of dirt to clean, thus avoiding wastes. It reduces cleaning solution consumption by up to 50%.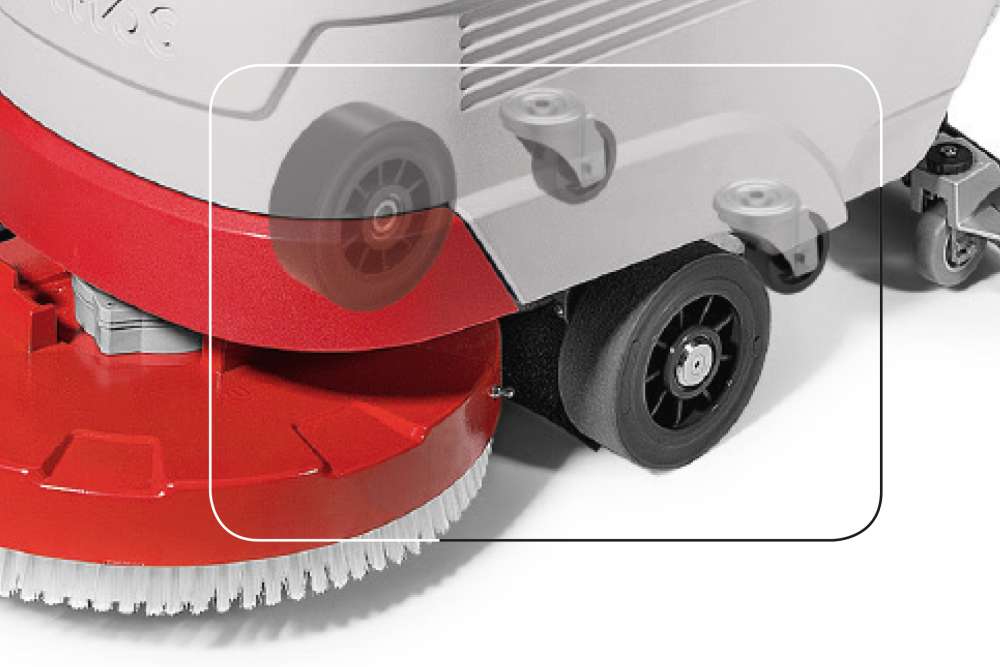 4 wheels to increase machine stability
The 4 wheels increase stability and manoeuvrability. Moreover, they make easier brush maintenance and allow to store the machine with the brush head up to keep the brush in perfect conditions.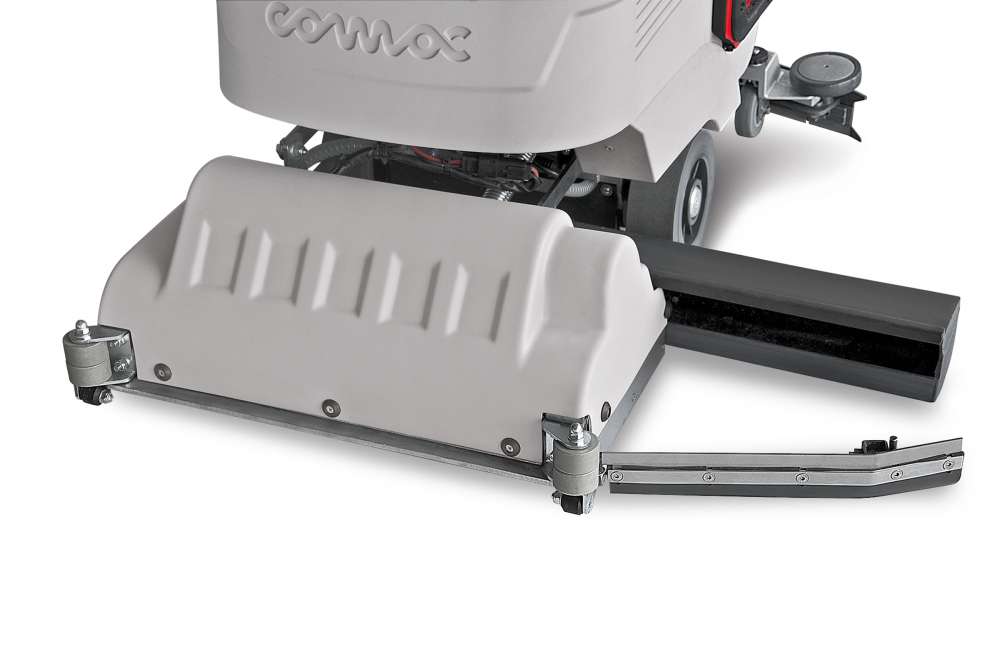 Scrubbing-sweeping version Antea 50 BTS
The scrubbing-sweeping version is equipped with a debris hopper that can be easliy emptied taking it out from the right side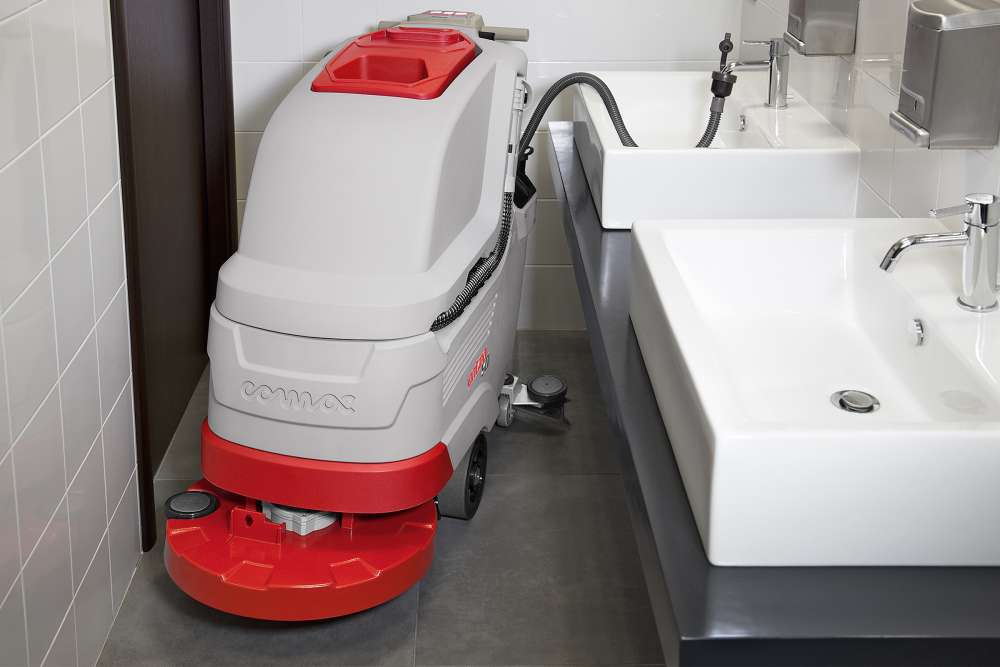 Ready to work within few minutes
The hose for the solution tank filling can be connected directly to any water tap, giving the possibility to supply the machine everywhere.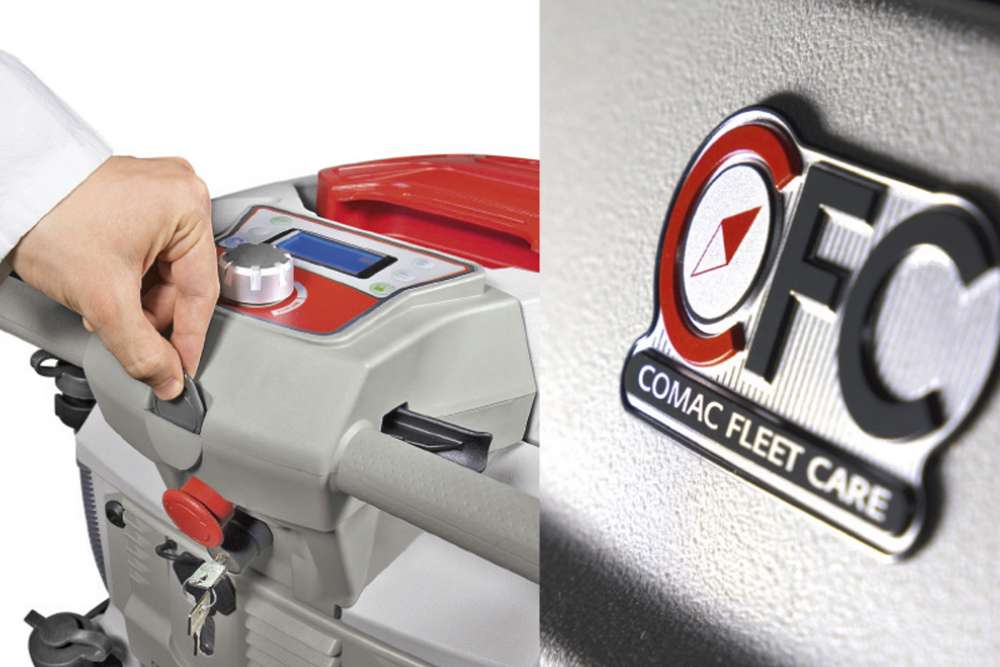 CFC Comac Fleet Care
Antea can be arranged with the equipment needed for fleet management through Comac Fleet Care (CFC). Such system allows the remote control of machines status: if, when and where each machine is operating or if maintenance is needed, to let you promptly intervene avoiding machine downtimes and unexpected costs for extraordinary maintenance.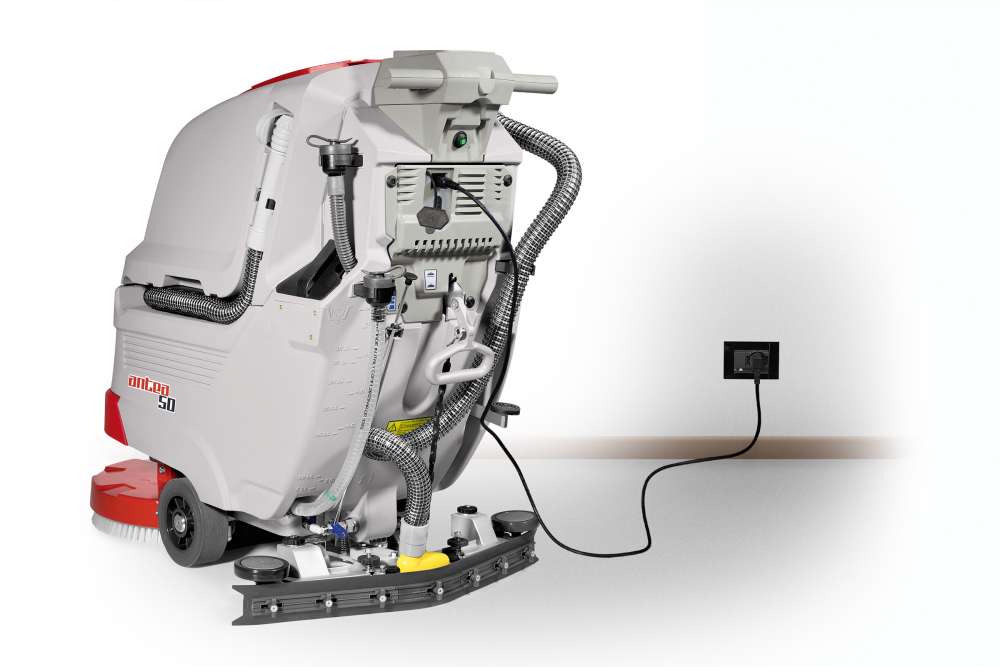 On board battery charger for both normal and gel batteries (optional)
The on board battery charger makes recharging easier and quicker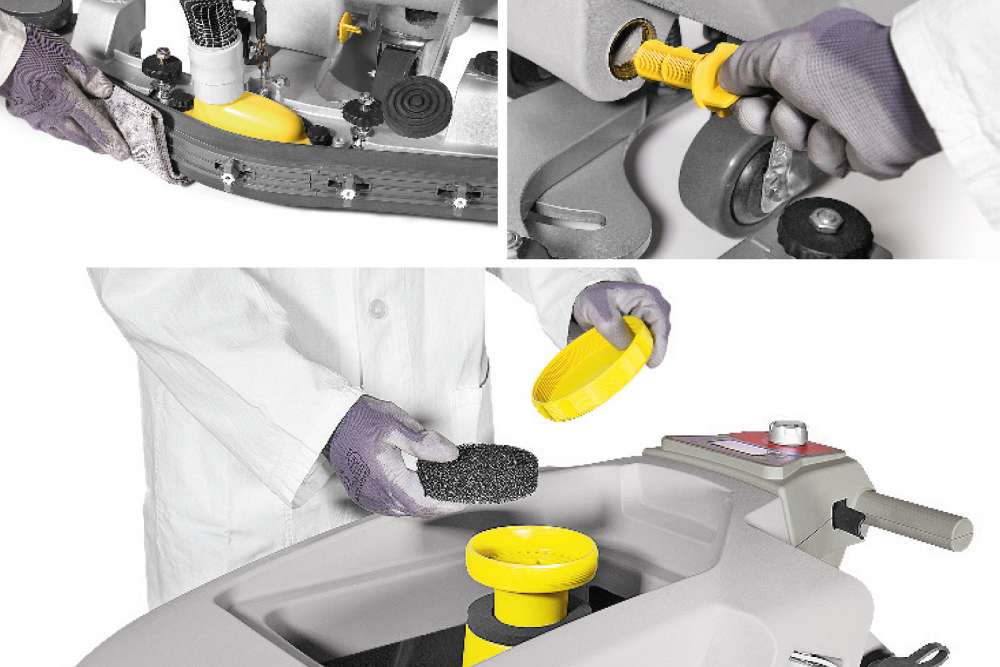 Proper daily maintenance keeps cleaning performance constant over time
Yellow color-code identifies the parts involved in daily maintenance. At the end of the shift the operator can easily and quickly find what parts have to be sanitized, without wasting time.
| | | | | | |
| --- | --- | --- | --- | --- | --- |
| | Antea 50 E | Antea 50 B | Antea 50 BT | Antea 50 BTS | Antea 50 BTO Orbital |
| Work capacity up to sq.m./h/sq.ft./h | 1250/13455 | 1.250/13455 | 1.780/19160 | 1.750/18837 | 1.780/19160 |
| Autonomy up to (h) | unlimted | 4 | 3,5 | 3,5 | 3 |
| Working width (cm/inch) | 50,8/20 | 50,8/20 | 50,8/20 | 50/19,7 | 50,8/20 |
| No. of disc brushes (Ø cm/inch) | (1) 50,8/20 | 1 (50,8/20) | 1 (50,8/20) | - | - |
| No. of cylindrical brushes (Ø cm/inch) | - | - | - | 2 (11x50/4,3x19,7) | - |
| Rectangular pad (cm/inch) | - | - | - | - | 35,5 x 50,8/13,9 x 20 |
| Oscillations per minute (n.) | - | - | - | - | 2.300 |
| Width with squeegee (cm/inch) | 70/27,5 | 70/27,5 | 70/27,5 | 70/27,5 | 70/27,5 |
| Solution tank (l/gal) | 40/10,6 | 40/10,6 | 40/10,6 | 40/10,6 | 40/10,6 |
| Noise level dB (A) | < 66 | < 66 | < 66 | < 70 | < 66 |
| Power supply | With cable | Battery (24V) | Battery (24V) | Battery (24V) | Battery (24V) |